26 YEARS OF EXPERIENCE IN THE AUTO BUSINESS
AD Auto Total was born out of passion and dedication for the auto business. Ever since the first moment, we have chosen quality, fairness, professionalism and speed. From the very beginning, we focused on a solid growth with a foundation based on long-term partnerships, built on mutual trust and respect.
Our mission is to reach, together with our partners, the highest professional level on the Romanian market. Our firm commitment is to pursue and reach excellence in each aspect of our business, while maintaining our responsibility and integrity.
SURROUNDED BY QUALITY PEOPLE, WE DO WHAT WE LIKE.
A HEART BEATING FOR PERFORMANCE
FIND OUT MORE ABOUT THE BRANDS THAT REPRESENT US

The All-in-One Management platform and aftermarket for auto parts and accessories that serves the needs of the automotive market. Our partners manage all that is necessary in one place.
Service Total offers a wide range of equipment and tools for car services, as well as tool rental services, service equipment and 3D design.
Anticipate and correctly evaluate prices, time and effort for managing your auto fleet with the help of our Total Fleet Management platform.

It's the AD Auto Total department that handles the rehabilitation of turbochargers, using techniques and equipment that keep up with the evolution of the auto business.

49 Dr. Auto services await for you in 33 Romanian cities with affordable services for everybody. Transparency, quality, professionalism!

With 120 services in Romania and over 4,600 units in over 26 countries, the AD Garage European multi-brand network is on your way, wherever your journey may take you.

Scoala pentru mecanici auto
Turn your mechanic into a super-professional with the help of the Auto Academy courses! The qualification courses are recognized nationally and internationally, and training is focused on the practical aspect.
Business owner in the automotive industry? Auto Academy is your online & offline resource for a successful career and a better future!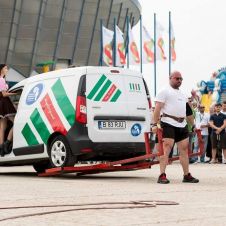 ATBS
Renowned exposition of auto parts, accessories, tools and machinery which reunites top producers from Romania. Ever since 2012 we have been bringing the newest technologies and products in the automotive field to the fore.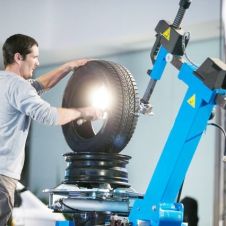 MECHANIC OF THE YEAR
The super-mechanic competition! Since 2011, over 9000 professionals have competed in the now-traditional race and have tested their knowledge for mechanics and auto diagnosis.
The Car Mechanics Day
The Car Mechanics Day is a tribute to the passion and dedication for the craftsmen in the automotive industry take care, day by day, of the safety and comfort of those behind the wheel.
Years of experience in the auto business
Warehouses around the country
27 Years of experience in the auto business

84 Warehouses around the country

1723 Dedicated employees

30034 Clients
Our products get to over 30,000 clients in Romania fast and securely – we have a top distribution system, with over 7,000 vehicles which deliver from our 84 warehouses.