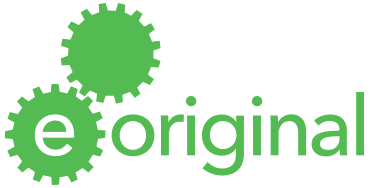 EORIGINAL – THE ALL-IN-ONE MANAGEMENT PLATFORM AND AFTERMARKET FOR AUTO PARTS AND ACCESSORIES
Where our partners manage everything, they need in one place.
An initiative personalized 90% according to clients' feedback, the eOriginal platform was designed to directly serve the necessities of the automotive market, offering:
Easy and exact search through adapted search engines;

Faster delivery;

Improved product management and delivery logistics;

Facilitates user experience due to the mobile and loT options;

Exceptional Customer Service, which maintains the human touch and enables the increase of SOPO (search online – purchase offline), through the dedicated assistance of the call-center specialists. Our CS (Customer Service) and CC (Customer Care) systems play an important part in the development of the partner's ability to generate income;

Modular function, due to the adaptable system, open to market requests, capable of dynamically integrating new modules using cutting-edge processes and technologies with minimal resources.
Eoriginal Car Identification – it's a solid resource for the spare parts services and distributors, being the ideal tool for the exact identification of vehicles and a fast search for benchmarks. Constantly updated with the latest information in the field, it offers shops easy and correct identification of the vehicles due to a wide range of options, intuitive search functions and standardized descriptions of vehicles and benchmarks. The result? Saving time and money due to the extremely reduced number of incorrect orders.
The possibility of choosing the search interval and the fast data return into an easy format offers partners reduced working times, access to archive-based information and friendly navigation.
Gathers important managing tools from a long-time collaboration into one place: do-it-yourself warranties, return management, permanently updated regulations, dedicated configurations and real-time connections with the other departments in the company.
Other, personalized modules, built exclusively on the partners' feedback, designed to serve specific market needs, make up the final eOriginal recipe (eQuote, eCart and others).